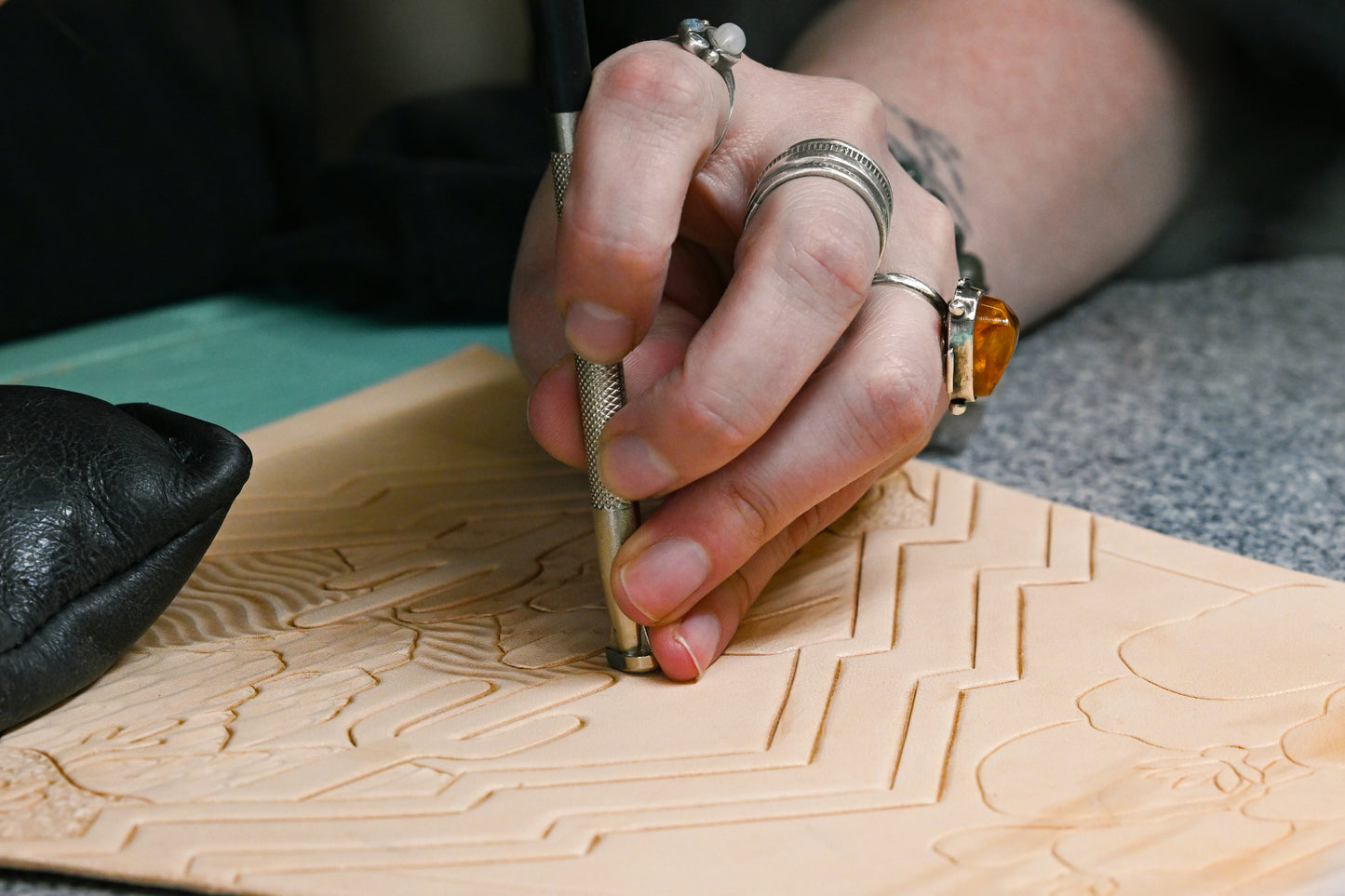 hand tooling
Every design begins as raw vegetable tanned leather. Using small hand tools that provide definition, depth and texture, artisans bring their intricate designs to life. Each piece is its own unique piece of artwork.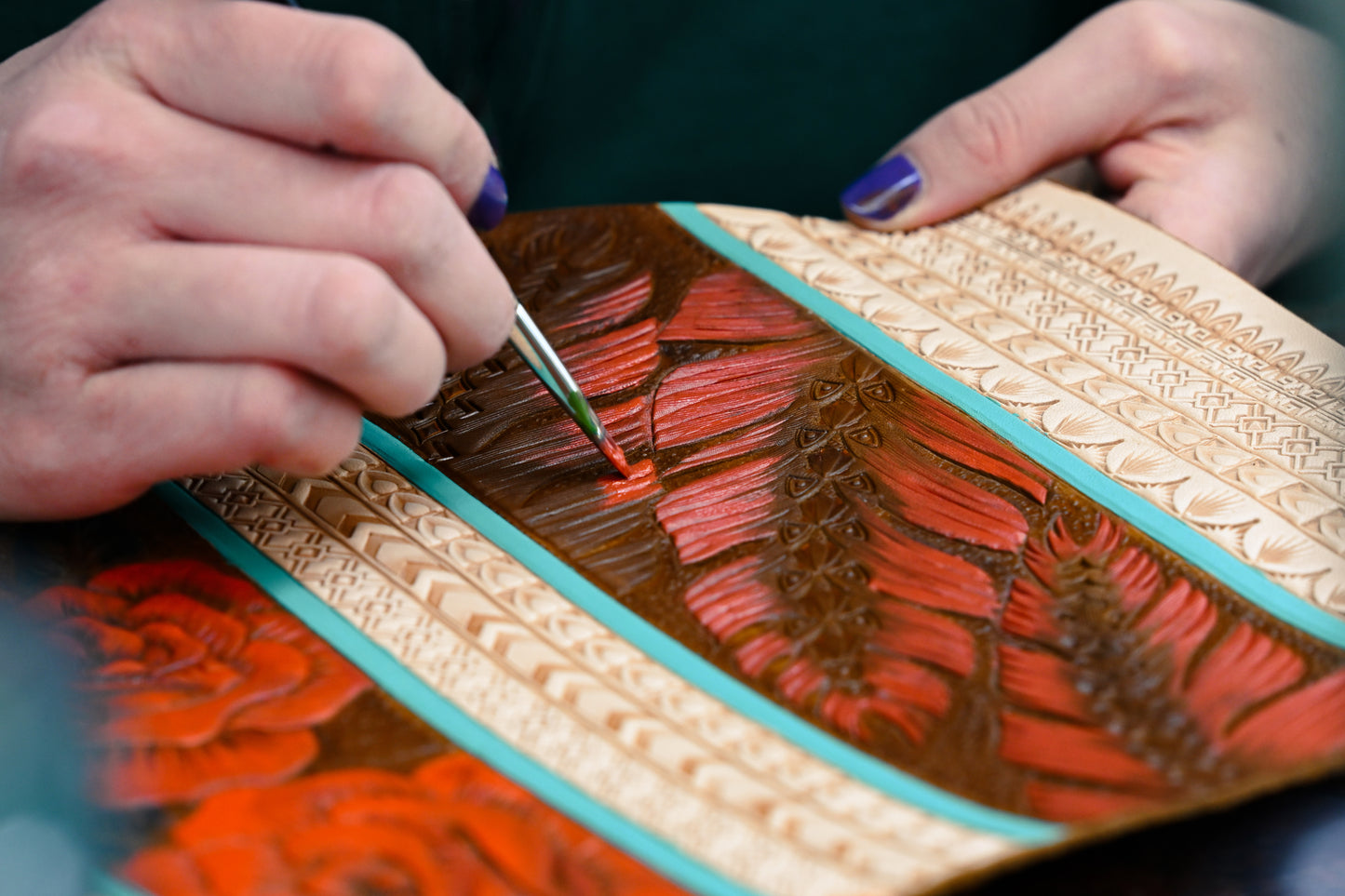 patina paint
A multi step hand painting and dye process adds color to the carved leather. Once finished, the paint is then layered with finish coats and antiqueing to create a rich patina effect.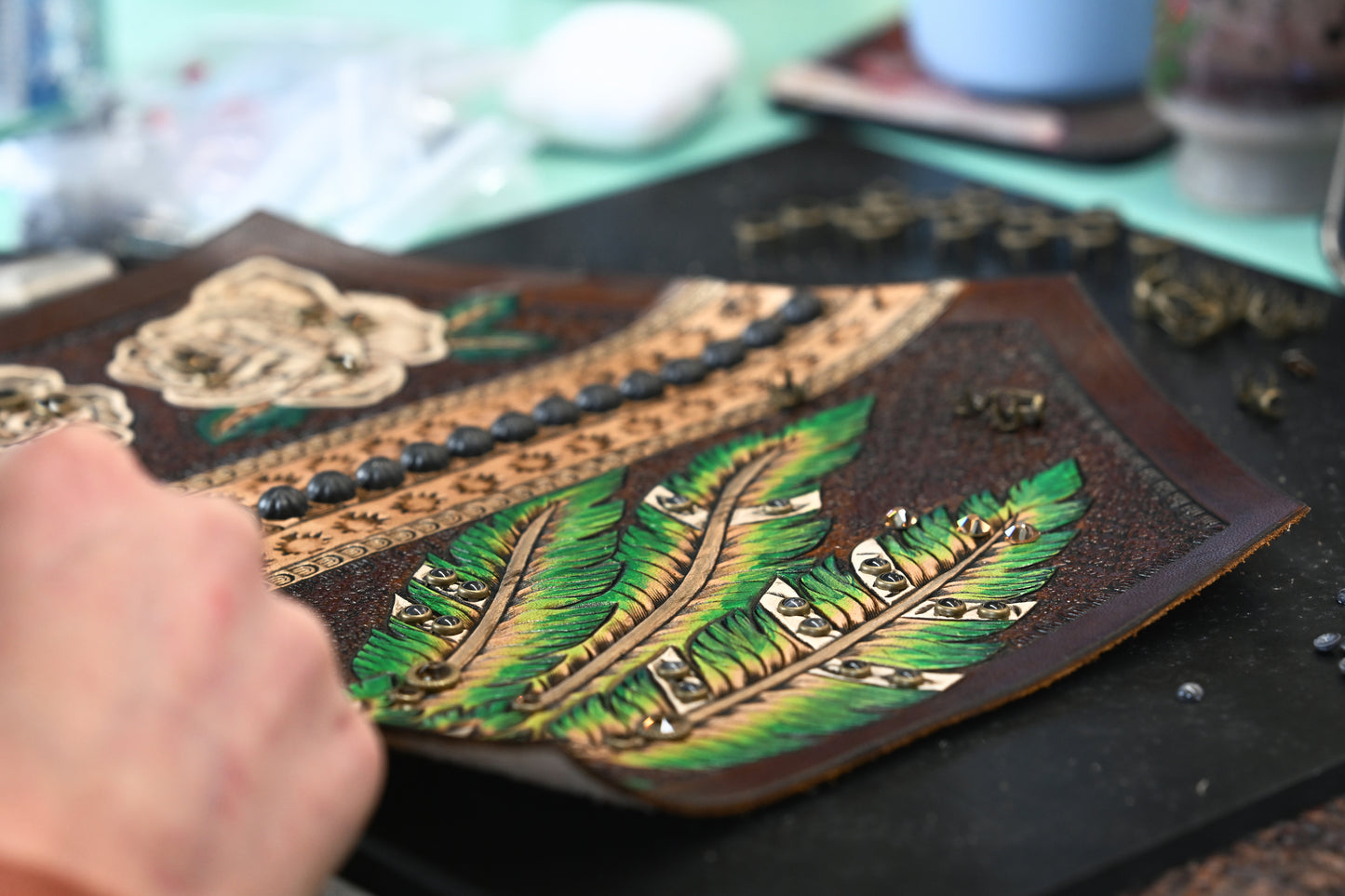 rimsetting
Genuine Swarovski crystals, cabachons and other embellishments are painstakingly applied using a three step process for longevity. These components complete the iconic Heritage Brand aesthetic and signature look.