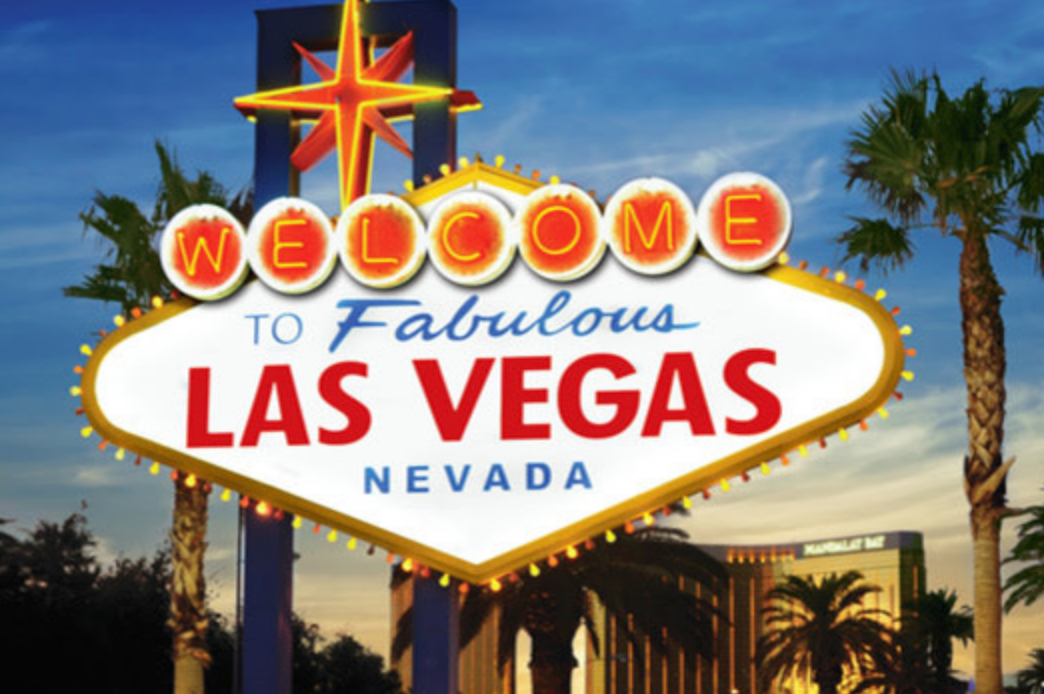 It's that time of year again. We are less than 7 weeks away from the richest and most prestigious rodeo in the World. The Wrangler National Finals Rodeo is an event like no other, and it is no mistake it is called the "Super Bowl of Rodeo". If you are a rodeo fan and have never experienced Las Vegas when it is transformed into "Cowboy Town" than you just have not lived.
And whether you have been 20 times, or this will be your first year, I'm going to give you a road map of don't miss activities that you can thank me for later.
RODEO
Go. That's all I can say.
You just cannot put into words the energy the Thomas and Mack arena holds unless you go and experience it yourself. It's a rodeo like no other and each year is a little bigger and better than the last. There's a reason the NFR has been sold out for the last 250 consecutive performances. It's amazing.
Don't have tickets? No problem.
There is a Ticket Exchange at Cowboy Christmas where you can buy and sell tickets for each night's performance, an online Ticket Exchange for you pre-planners, or there's always the scalpers that have tickets aplenty. For you adventurous souls, know that the ticket booth at the Thomas and Mack also sells "Mad Dash" tickets for each night so you have no excuse.
And if all else fails, you can find the NFR Live Stream broadcast at a multitude of casinos where you can watch while you eat and drink. My favorite locations to watch the NFR on the big screen are Treasure Island, South Point, MGM or the Mirage.
SHOP TILL YOU DROP
The world's greatest Western retail shopping experience is undeniably Cowboy Christmas located at the North end of the strip at the Las Vegas Convention Center. Here, over 2.8 million shoppers have come to find the most unique and sought after products from over 300 vendors across the globe. Admission to the longest running and only "Original" NFR gift show is always free, and it's an experience in itself.
In addition to the shopping at Cowboy Christmas, you can also get autographs from NFR contestants past and present, buy and sell rodeo tickets, meet Miss Rodeo America, and catch a free shuttle to each night's rodeo performance right from there.
And as an all new bonus this year, Cowboy Christmas has partnered with the PRCA and added Fan Fest, which is a whole show in and of itself. There's a rodeo arena for exhibitions and specialty acts where fans will get a closer look into the sport and even participate in the action. The Academy of Country Music has a live stage for specialty entertainment and a battle of the bands competition, as well as "A Taste of Rodeo" area where visitors can treat themselves to some delectable munchies and a libation or two.
There's also the Forum Shops at Ceasars Palace and the Fashion Show Mall which will quench the shopping thirst of even your most hard-core shop-a-holic, like myself.
BUCKLE PRESENTATION
Each night, the winners from that night's rodeo performance gather at the South Point to receive their buckles. It's a chance to see the winners and their families from a whole new perspective…You will be privy to personal interviews and stories you can't read about or see on T.V. Get there early as it fills up, grab a drink from the bar and enjoy a little dancing before the ceremony starts. It's always a memorable experience, especially if one of your favorite contestants is on the receiving end of one of these special go-around buckles. So make sure to check it out.
CIRQUE DU SOLEIL
A few year's back, a good friend took my husband and I to Mystere and I have had a love affair with Cirque Du Soleil ever since. Each year we make a point of watching another Cirque Du Soleil show while we're in Vegas, and it's become a tradition I look forward to each year. I'm impatiently waiting for this year's trip to go watch the latest release from Cirque Du Soleil Zarkana. I will let you know how it is!
BE A TOURIST
Here's the short list of my favorite Las Vegas sights to see on the strip.
1. Bellagio: Go see the Fountains of Bellagio. A stunning water show you can see right from the sidewalk in front of the hotel, it's a unique water experience set to music and lights that cannot be missed. When you are done with that, wander inside one of Vegas' fanciest venues and check out the Conservatory and Botanical Gardens that are made into a magical winter wonderland. It's truly sensational!
2. Ceasars Palace: after you've wandered through the Forum Shops, check out the animatronics show which plays every hour on the hour and is pure entertainment for sure.
3. Venetian: My all time favorite hotel. Inspired by Italy's most romantic city, Venice. Here you can enjoy authentic gondola rides (complete with singing gondoliers) through the beautiful Grande Canal Shoppes, some of the most fabulous restaurants Vegas has to offer, as well as the new Winter in Venice attraction with ice skating and over-the-top theatrical street performers. I cannot wait to take my daughter here this year, she is going to LOVE it!
4. Stratosphere. "Strap into the Big Shot and prepare to be shot 160 feet in the air at 45 miles per hour as you overlook the majestic Las Vegas Valley. In a matter of seconds, the Big Shot thrill ride catapults 16 riders from the 921-foot high platform up the Tower's mast to a height of 1,081 feet and down again. Before you catch your breath, you'll be shot back up again at forces unmatched by other Vegas thrill parks! Experience a gut-wrenching four 'G's of force on the way up, and feel negative 'G's on the way down as your legs dangle in the Las Vegas skyline." If that sounds like fun to you, they've got 3 other rides that are equally terrifying…or so I've heard. I will gladly swing a leg over a crazy barrel horse, but you will not find me on one of these rides. It was terrifying enough watching from the sidelines. If you've got a serious adrenaline junky in your party, here's one spot you won't want to miss.
5. Coaster at NYNY: It's pretty awesome, the location is unbeatable, and it's just one of those things everyone does in Vegas. So do it.
6. Mon Ami Gabi: The most A-MAZ-ING french food on the planet! It also doesn't hurt that you can eat this delectable cuisine in a heated outdoor patio over looking the strip in front of the Paris Hotel. It's pretty fantastic and I'm getting hungry just thinking about it. And if you are in the mood for the best prime on the planet, then check out Lawrey's where your palate will most certainly be pleased. This year, I am going to be at the top of the Palm's at least one night eating at Alize… which rumor has it will give Mon Ami Gabi a run for its money. I can't wait!
7. Freemont Street: It's the second most famous street in Las Vegas and chock- full of history including being home to the first paved street and first casino in Las Vegas. A multitude of famous movies were filmed here, and today it's home to an impressive LED canopy covering the street and performing light and sound shows beginning at dusk. So wait till it's dark to check it out in its full glory.
This years National Finals Rodeo takes place December 6-15th. If you've never been, I encourage you to make it happen as this is one item on your Bucket List that you shouldn't procrastinate about. Did I mention you can get hotel rooms from $30 a night??
Anyhow… if you go I expect you to come by our booth at Cowboy Christmas and tell me how your vacation is going!
And if I've left out any must-see or do destinations please let me know!
Until next time ~ Jess